PLTS Design for Medium Industry Needs
Keywords:
PLTS, Solar Panels, Alternative Energy.
Abstract
Energy is a basic need of every human being. The current energy needs are mostly met by energy sourced from fossil fuels such as oil, coal and natural gas. However, the current supply of energy is decreasing. If not immediately addressed, the possibility of an energy crisis is unavoidable. Alternative energy is one of the right solutions in fulfilling electrical energy sourced from fossil fuels because it is considered renewable and environmentally friendly energy. One alternative that can be applied to this problem is the use of solar cell technology. In this study, a PLTS plan will be made for the needs of small industries. The design of this PLTS is done by making an ideal design with the specifications of the equipment on the market. The results of the design show that the components of the PV mini-grid system in medium-sized industries are one SMA Sunny boy 20000TL inverter, and 100 solar panels with a capacity of 200 Wp.
Downloads
Download data is not yet available.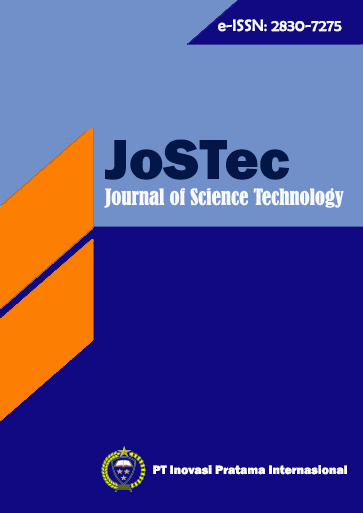 How to Cite
Muhammad Isnaini. (2021). PLTS Design for Medium Industry Needs. Journal of Science Technology (JoSTec), 3(1), 80–86. https://doi.org/10.55299/jostec.v3i1.57
Copyright & Licensing
Copyright (c) 2022 Muhammad Isnaini
This work is licensed under a Creative Commons Attribution-ShareAlike 4.0 International License.