PRODUCT QUALITY PLANNING AND CONTROL ANALYSIS ON CV. ANANDA WATER BANDAR BARU
Keywords:
Product, Quality, Planning, Control
Abstract
This thesis was made with the aim of analyzing the planning and control of product quality in CV. Ananda Water Bandar Baru The research method used is a SWOT analysis and descriptive analysis method using a qualitative research approach. Qualitative descriptive analysis is data analysis that is not in the form of numbers, but in the form of a series of information extracted from research results. Therefore, the author must first know how the company is and what internal and external factors affect the company's existing marketing strategy. Data collection techniques carried out by researchers are to conduct interviews and direct observations on marketing managers. In addition, there are additional supporting data from reading books and other sources related to the research title. The data obtained from the data collection is then analyzed using SWOT analysis to find out what are the strengths, weaknesses, opportunities, and threats of the marketing strategy carried out by the company. The results shown by the Cartesian diagram show that the company is in quadrant I, which is aggressive with the implementation of the Growth Oriented Strategy, which is a very profitable situation for the company. Where, the company has the power so that it can take advantage of existing opportunities.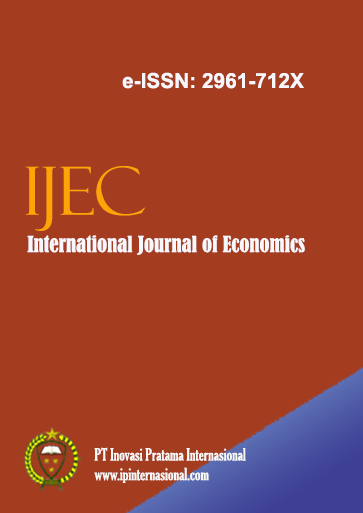 How to Cite
Donna Maryati Panggabean. (2022). PRODUCT QUALITY PLANNING AND CONTROL ANALYSIS ON CV. ANANDA WATER BANDAR BARU. International Journal of Economics (IJEC), 1(1), 203–218. https://doi.org/10.55299/ijec.v1i1.116
Copyright & Licensing
Copyright (c) 2022 Donna Maryati Panggabean
This work is licensed under a Creative Commons Attribution-ShareAlike 4.0 International License.